PROTO GALLERY SYSTEMS
PROTO GALLERY SYSTEMS is developing primal models of exhibitional framework, models that are not dependent on institutional processes and establishment that could limit the free expression and creative potential of contemporary artists. Proto gallery systems functions as a nomadic tool for presenting exhibitions in off-gallery structures and public spaces, deconstructing the stereotypes surrounding the areas of corporate dynamics and distribution of information.
Kadeřnictví Tomáš Veselka
Praha (CZE)
KORPSEPUNX
KORPSEPUNX by Olbram Pavlíček at Kadeřnictví Tomáš Veselka
BODY MENTAL HEALTH SELF-DESIGN SELF-REDESIGN ergonomic
(TESTER skin HUMAN PACKAGE)
KORPSEPUNX
Aesthetics and functionality --- RELAX
The body is transformed under the weight of social preferences, or the psyche of an individual by physical injury. Stretching the human body to the clamp and subsequent averaging in a relaxation chair.
Connection of aesthetics / functionality of objects with their austere material nature and references to social and social issues.
Theory over the development of the human body, mental health and maintaining one's own integrity under the onslaught of various influences.
The installation consists of several objects in which signs of ergonomic design, distress and effort for communication appear.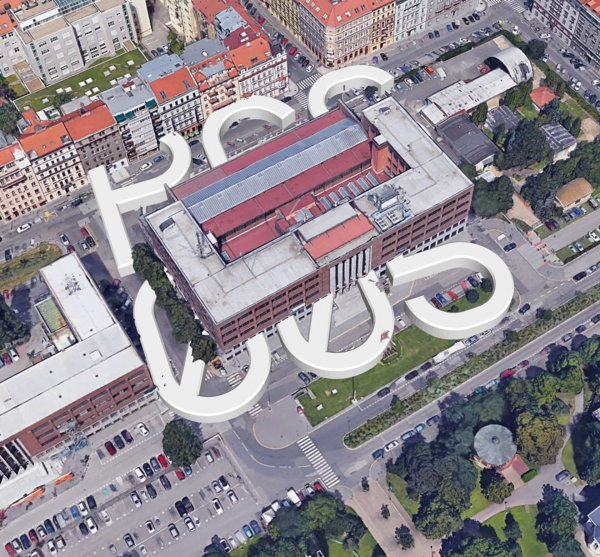 50°05'50.3"N
14°25'29.2"E
ANNA-MARIE BERDYCHOVÁ
ALEXANDER MARTSYNUK
CREATIVE CURRENCY
JAKUB HÁJEK AND FRANTIŠEK HANOUSEK
Julius Reichel
Kateřina Holá
MARIUS ENGH
MATYÁŠ MALÁČ
NAMOR Y.
VIKTOR TIMOFEEV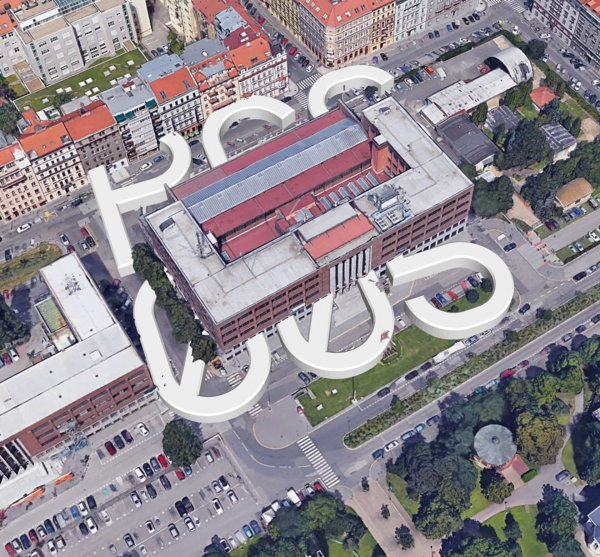 MICE IN MINE, MAKE MY MIND LIKE A MAZE-LIKE MINE
DEAR VISITOR, WELCOME TO THE ''MICE IN MINE, MAKE MY MIND LIKE A MAZE-LIKE MINE'' EXHIBITION, ARTIFICIAL MINE EXPOSITION. SITUATED UNDERNEATH THE MUSEUM WHICH HOLDS ME WANDERING IN THIS ENDLESS SHAFT. I AM WONDERING, WHAT KEEPS ME GOING BACK AND FORTH, IN MIND, IN WORDS, IN EVERY STEP I TOOK TO SEE WHAT'S BEHIND ALL THIS*. IT'S COAL MY DEAR, COAL AND FEAR, FEAR THAT TELLS ME THAT I AM NOT ALONE HERE, SURROUNDED BY A VAST AMOUNT OF PAST THAT FROZE IN TIME. SO AM I.
MICE IN MINE, MAKE MY MIND LIKE A MAZE-LIKE MINE
161 00 PRAHA 6
Praha (CZE)
50°05'43.6"N
14°19'10.2"E
Nela Britaňáková
Oldřich Bystřický
Šárka Divoká
Pavla Dundálková
Max Dvořák
Adéla Chorá
Markéta Marešová
Hermit
Eulalie Polne
David Přílučík
Ortenovo nám. 1026/26, 170 00 Praha 7
Praha (CZE)
50°06'26.9"N
14°26'56.0"E
Judita Levitnerová
Šimon Levitner
Max Dvořák
Noga Farchy
Adéla Velová
No Regrets, No Remorse, No Fun
Friends are coming along and your place is way too far to be ready. Sitting on a comfy sofa, thinking, that this evening will be disastrous, how to overcome, avoid it? Bruh! Life is getting serious and there's less and less moments of our own, did common sense get so far, that it is not possible to act for ourselves? No way. We can't let that happen. Let's do something about it, something out of our framework, something big, let's cheer this house a bit!
No Regrets, No Remorse, No Fun
pin Husitská 33/34, 130 00 Praha, Česká Republika
Praha (CZE)
50°05'12.8"N
14°26'41.2"E
Kateřina Rálišová
Beata Alexová
Matěj Bílek
Jakub Čevela
Olbram Pavlíček
Vojtěch Novák
Julius Reichel
BLACK GLOVES TRY-ON
Wearing gloves means ready to act. Ready to take on a role. Cop or rob. Or Rob o'cop. So let's try them on. And see what what. Coz gloves are those that protects my flow. Gloves makes wearer to feel like home, like there's no responsibility. You know? On the other hand, gloves themselves can leave prints that are just as unique as human fingerprints. And yet it's all about those fingerprints we are ready to leave here for some time. Right? Need a hand? Of course not, all of us can act on our own!
Ve Vaňkovce 462/1, 602 00 Brno-střed, Česko
Brno (CZE)
49°11'20.8"N
16°36'52.5"E
Vojtěch Novák
Olbram Pavlíček
Julius Reichel
Tomáš Mitura
Namor Ynrobyv
Andrew Hauner
B.I.G. OPENING
In outdoor parking lots, GPS signal can be used to remember the location of a vehicle (some apps save location automatically when the car is turned off). In indoor parking lots, one option is to record one's Wi-Fi signature (signal strengths observed for several detectable access points) to remember the location of a vehicle. In these spots intellectual commodity can be installed, to also feed the hunger for the other new products, that the mother-object (shopping center) is offering.